Interior Furnishings Contractors Liability Insurance Quotes
Interior Furnishings Contractors Insurance Why You Need It
The interior furnishings profession requires designers to work inside of people's homes and businesses. Any time you or one of your employees is working inside of an establishment, there are risk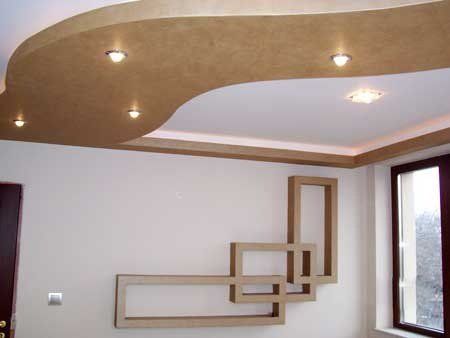 exposures. Accidents can occur without a moment's notice, making the risks that much higher. Regardless, if you are just hanging new drapery or installing a new ceiling fan, there are risk exposures. The interior furnishings profession is a rewarding career, but it can also be very demanding. In fact, many designers will work extended hours to ensure projects are completed on time. While this works great for all involved, again it poses risks, which is why general liability insurance is such a necessity.
Determining The Cost Of Interior Furnishings Contractors Insurance
Unfortunately, way too many designers fail to obtain contractor general liability insurance Brampton coverage even if they should have at least $2,000,000 worth of protection before servicing customers in the Greater Toronto Area . The main reason for this is because they do not want to deal with the additional expense or going through the application process. Any insurance broker will highly recommend contractors to get covered, because it is financial loss prevention. With this said, you are probably still concerned about the cost. Well, the best way to approach the task is to obtain a free quote. While the quote is only an average number, it can give you an idea of how much you will pay on a monthly or annual basis.
To obtain the actual premium, you will need to complete and submit an application to an insurance brokerage. It may take anywhere from 12 to 24 hours to receive a response, but the wait is only a minor part of the process. Once you receive the actual quote, you will be able to decide weather you would like to purchase equipment insurance coverage in addition to CGL considering your total budget. But, remember that if you are not covered, in the event of a mishap you will be forced to pay out of pocket to rectify the issue.
Interior Furnishings Contractor Risks
As an interior furnishings contractor, there will always be a risk that something will go wrong. You just never know. Things are probably going great at this very point, but that could change at a minute's notice. You simply never know what is going to happen from one day to the next. Just think about it for a second. What is going to happen if a picture you selected falls off of the wall and crashes to the ground? There is a good chance that it will cause a significant amount of property damage. Now, what will happen if the picture slams into the client's foot or leg?
The possibilities are enormous and they'll probably keep you up throughout the night. With that being said, you should take steps to reduce your exposures and to protect your business. The easiest way to do that is by acquiring general liability insurance. This insurance will shield you from the repercussions associated with a mistake on your company's behalf.
How To Get Interior Furnishings General Liability Insurance
It is absolutely pertinent to get general liability insurance for your interior furnishings business as quickly as possible. Many business owners believe that it will be incredibly difficult to get

covered. This isn't always true. In fact, getting general liability insurance doesn't have to be overly complicated. As long as you take the right actions and know how to move forward, you'll be able to get insurance pretty easily. First and foremost, you should consider working with a broker. A broker will be able to walk you through the procedure of attaining construction CGL insurance. They'll also negotiate with the insurance company on your behalf to ensure you get the lowest price possible.
It is sometimes possible to get insurance through the Internet, through snail mail and over the phone. There are tons of easy ways to get coverage. With that being said, you should not hesitate to get insurance and you should no longer delay! Speak with our team to find out how we can help you today.
What We Can Do For You And Your Interior Furnishings Business
Our company is always here to help all contractors across Ontario including Ottawa contractors obtain liability insurance quotes. We understand that getting general liability insurance for any interior furnishings business can be a little more difficult than you might believe. This is why our company is eager to help you. We fully understand the difficulties of getting covered and we can guide you through the entire process step-by-step. Our company is thoroughly knowledgeable in the field of interior furnishings and we'll know what risks your company faces.
We'll always go above and beyond for our clients. We'll work diligently to help you acquire the lowest price and we will not stop until your company is fully protected for all risks that you may face!
Frequently asked questions before buying insurance for contractors doing interior furnishings:

.