Liability Insurance Quotes for Structural Steel Contractors
What Is The Purpose Of Structural Steel Contractors Insurance?
If you are in the Ontario province, you have probably noticed that more and more businesses are opting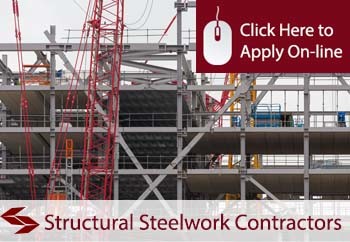 for steel buildings as opposed to the traditional wood. These buildings are not only more stable, offer more protection during storms and high winds, but they also have an incredibly long shelf life. With that being said, these revelations are prompting more and more individuals to get into the structural steel field. In fact, it is entirely possible that you are considering getting into the industry right now. However, before you just venture out on your own as a contractor there are a variety of different things that you need to be aware of.
First off, you need to understand that you will be faced with tons of liabilities on a daily basis, and there are precautions that you will need to take to protect yourself, your employees, and your business. As a structural steel contractor your first line of defence against these liabilities will be structural steel contractors insurance. Below, you will learn more about this type of insurance coverage and how it can protect you and your company while you operate in competitive places such as Ottawa and Toronto as contractors.
How Does Structural Steel Contractors Insurance Protect Employees?
As a contractor you will probably have several employees that are working underneath you on a daily basis. Sure, you can instill safe practices in your employees, show up unexpectedly on job sites, and make sure they are following all the safety precautions, but there is going to be a time when an unforeseen accident happens. Most of the time it is something that the employee can't avoid and it just happens right out of the blue. However, this is the exact reason that contractors insurance was designed and it can offer you, your employees, and sub-contractors (if added on this policy) the protection that you both need.
For instance, if your employee is working from a beam located high above a worksite and accidentally knocks off a hammer or nail gun, there is a chance that it will hit a customer. This is probably going to result in major medical costs. Do you have the resources to cover the medical costs out of pocket? Probably not, but with structural steel contractors insurance this is something that you won't have to worry about because the policy will cover you. Additionally, you can purchase medical health insurance to provide further coverage in the event you get disabled or critically injured.
The same coverage can be applied for property damage as well. If you take the same scenario and say that the hammer or nail gun lands on the customer's car rather than the customer, this is still going to result in expensive out of pocket costs that you might not be prepared to pay. With contractors insurance, you won't have to worry about paying out of pocket, as the policy will cover you and your employees.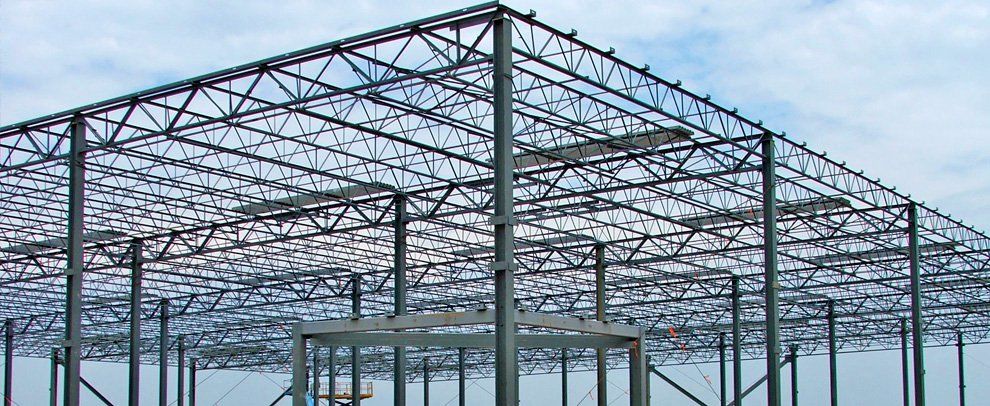 How Does Structural Steel Insurance Protect Your Business?
Anytime a mistake or mishap occurs on the job site, you are going to be the one held responsible since you are the contractor. Whether the customer is injured or his or her property is damaged, you are going to be the one the insurance company comes to for compensation. In some situations, like the ones mentioned above, some customers tend to seek out additional legal compensation along with the medical and property charges. This means that the slightest mistake could potentially land you in a major lawsuit.
If you are not familiar with the Ontario court system, you might not be aware of the fact that these court cases usually get tied up in court and last for months and sometimes even years. This eventually leads to long withdrawn lawyer fees, court costs, and processing fees. In fact, in the same types of situations, a lot of smaller businesses have had to close their door due to court costs like these. However, with contractors insurance, you don't have to worry about these charges because the policy will cover your lawyer fees, court costs, and processing fees.
Structural Steel Contractors Insurance Doesn't Offer Protection For Everything
While structural steel contractors insurance offers a lot of coverage for different situations, it doesn't cover everything. For instance, if one of your employees is injured on the job, this type of policy will not cover the medical costs or the lost wages of that worker. If you or your employee in involved in a vehicular accident while on the job, this policy will not pay for the medical or property damages as this claim would be paid out by a commercial auto contractor policy.
Fortunately, we offer other types of coverage for the situations that can ensure that you are protected at all times.

Frequently asked questions before buying insurance for structural steel contractors:

.