We specialize in providing contractors insurance aka contractors liability insurance across Ontario, Canada. Insurance companies we work with currently provide insurance to thousands of independent general contractors at the most competitive prices.
Some of the brokers we work with have been providing Professional Liability Insurance Protection & Insurance for Contractors for over 30 years and are growing. Contact us and let our specialists provide you with the best contractor liability insurance coverage.
Rates for Ontario contractors insurance quotes starting at $425/Year for $2,000,000 coverage.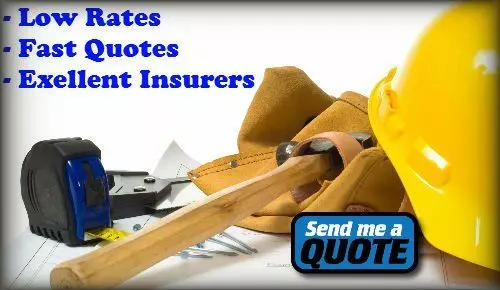 OUR CONTRACTORS INSURANCE POLICY 

HIGHLIGHTS
⚡INSTANTLY purchase the coverage you need online.
⚡INSTANTLY get a CERTIFICATE OF INSURANCE and your INSURANCE POLICY DECLARATIONS.
YOU pick the coverages you want. ($1 million, $2 million, or higher).
One policy for multiple coverages. (more below)
Coverage offered for SUB CONTRACTORS you hire.
Coverages for sole proprietorships (one man shop), partnerships, and corporations.
COVERAGES AVALIABLE
(You decided the coverage you want and the amount.)
🧾 Commercial General Liability Insurance
🧰 Contents
🔨 Tools
⚙️ Equipment
🚧 Installation Floater
🚨 Crime
🖥️ Cyber
🤵 Legal Expense
& More!
@ 1-888-480-7677

 for a quick Quote
All it takes is one client to cause a claim that can cause contractors and businesses a fortune. Having the right contractors insurance policy is not just a necessity when working on a project or chasing prospect clients, it is a complete must. You may notice in the market today that a situation may occur where your client can demand a minimum of $1 million to $3 million liability limit on your existing insurance policy. From out experience dealing with thousands of contractors, having the right coverage is sometimes the fine line between you landing the deal or the client walking away looking for someone insured up to their standards.
Contractors Insurance is also known as Contractors Liability Insurance, General contractors insurance, contractor insurance, or contractors insurance coverage. All these terms lead to one policy that we specialize in. We know the the market, we know the brokers, we know the insurance companies. Our insurers provide us rates that are lower than our competition as we write millions in premium annually! In the past we have saved our clients up to 50% of their renewal. It costs you NOTHING to get a quote, so why not get one?
Frequently asked questions before buying insurance:

.
If a day comes where your client decides to take you to court that results in litigation (what is a litigation ?), chances are the amounts will be in the hundreds of thousands, if not greater. Contractor insurance is not just an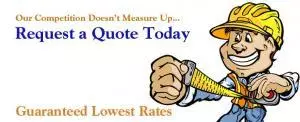 insurance coverage that protects you from liability arising out of your work, it can also provide you a financial protection by covering court/defense cost in the case of getting sued. Lawyers itself can charge hundreds of dollars per hour. Now imagine being in a situation where a client who made you a few dollars in that past has not put your business on the verge of shutting down. Not a pleasant thought? Get insurance now.
Insurance for contractors is a must if you are looking to take your business to the next level. As entrepreneurs, we project to be financially free and reach a point where we only deal with elite clients. We understand that and can tell you now, that the higher we climb up the ladder, the more important being insured up to YOUR risk gets.
Our insurers have been around for decades, they know what the insurance companies think! We know what can save you your hard earned money. Call us now and get the best contractors insurance cost for your specialization!
We specialize in Contractors Insurance and work with brokers that provide liability coverage at extremely competitive prices. We cater to both existing and new contractors for Insurance. Our quotes are provided back to you within a few hours in most Cases.
Although we are based in Toronto, Canada the insurance companies we work with have still insured thousands of contractors Canada Wide. We are the #1 Contractors insurance company.  Please feel free to Contact Us with any questions you may have. We are here to assist you.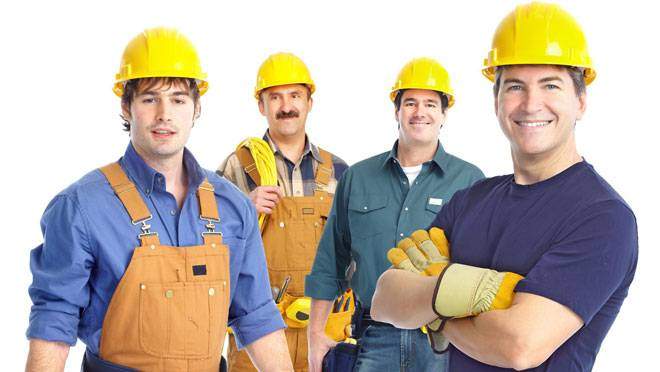 Areas where we commonly provide insurance:

.
View a full list of Ontario cities where we provide insurance by click here.