Appliance Installation Contractor Insurance
Appliance installation insurance also known as general liability insurance for appliance installers and insurance for appliance installation contractors is a commercial liability insurance product that provides protection in the event damages and losses are caused as by installation contractors inside households and business premises.
Understanding The General Liability Insurance Needs Of Appliances Installation Companies
Consumers throughout Ontario, Canada need appliances in their home to live a fulfilling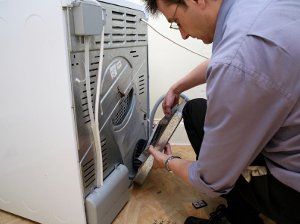 life. They need a washer and dryer to keep their clothes clean and tidy. At the same time, they need an oven and stove to cook delicious foods each and every day. Suffice to say, there is plenty of work for appliance installation companies, but there is also a risk involved. With that being said, it is absolutely important for Ontario contractors in this line of work to acquire business insurance for their appliance installation companies. What is contractors insurance for appliance installers? You'll find out below.
@ 1-888-480-7677 for a quick Quote

What Is Appliance Installation General liability Insurance?
Appliances installation companies, just like sign installers (including digital), elevator installers, glass installers, security system installers, fire and sprinkler system installers, spa installers, interior furnishings installers, and floor and ceiling installers are installation businesses that are always at risk of being sued. If the client is dissatisfied with your service or something goes wrong with the household appliance that you installed in the past, the customer could easily blame you. It is common for home owners to turn their back and sue installation contractors when they are not happy with any work on household appliance repair or installing.
This could result in your company being sued by the client. This is where general liability insurance also referred to as business insurance, will enter the picture. General liability or contractors insurance is designed to protect the business from lawsuits relating to neglect or improper work. General liability could be the difference between your company being forced into bankruptcy and surviving to work another day.
Apply for Appliance installation General Liability Insurance Quote Now!

What Are The Potential Costs?
Every appliance installer has to worry about their company's bottom line. There is a good chance that your company is no different. This will cause a lot of business owners to hold off on getting protected by having application installer insurance coverage, until a problem arises. This is truly a terrible mistake and will lead to more and more problems in the future. It is truly in your best interest to get covered with insurance quickly as possible. The good news is that household appliance installers insurance doesn't have to be incredibly expensive and you can have a installation insurance policy in your hand within a few hours.
However, the premium for appliance installer liability insurance policies can vary from company to company. There is no universal price, so you should not expect the same price as your friend or colleague. Generally rates start from $550 year for $2 million in coverage. If your installation business is doing over $75,000 in gross revenues, it is highly recommend that you look into $5 million in insurance coverage as the premium different is only a few hundred dollars.
Also, the premium price will depend on your company's history, line of work, and your company's size. Your contracts may also play a role in determining the cost that you will pay. With that being said, we recommend learning about factors that determine the cost of contractors insurance before you submit the insurance application for installation contractors and get a free quote to find out what you'll be required to pay.
When Should Appliance Installers Get Contractors Insurance?
If you're working as an appliance installer in the province on Ontario, you should get a comprehensive installation insurance policy that covers tools, legal expenses, and claims coverage at the most appropriate time. So, when is the most appropriate time to get covered? Well, earlier is always better. You're taking a risk each and every time you install or repair an appliance in a client's home. Something could easily go wrong each time an appliance is installed or a new damage can occur during a simple repair. With that being said, you should go ahead and get appliance installers liability insurance as early as possible.
How Long Will It Take To Get Appliance Installation Contractors Insurance?
Now, you should know that appliance installers will need to qualify and apply, before they're able to sign up for appliance installation general liability insurance. Before you're able to get general liability insurance for your appliance installing business, you will first need to qualify. So, you'll need to fill out an application to get started. Nevertheless, the mass majority of Canadian insurance companies can get you covered quickly with a day or two. On top of that, the application will only take a few minutes to fill out and complete, so you can find out whether or not you qualify for a quick insurance quote before you know it.
With that being said, no appliance installation worker has an excuse not to get covered.
The Risks You Face
As an appliance installer, you face a wealth of risks. Again, you could run into problems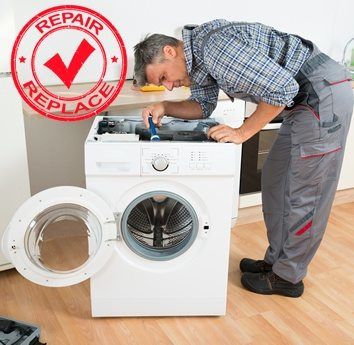 with each and every client you work with. You might feel like a job went incredibly well. Nevertheless, there is still a risk of a lawsuit in the future. Appliance installation insurance companies are always at risk of being sued by their clients and you're no different. You face great risks, even if something wasn't your face. If you damage the clients home or the appliance causes a problem at a later date, you might be considered responsible.
The appliance may eventually cause a house fire. Do not be surprised when the client blames you and files a lawsuit. Since you face so many risks, it is vital to get covered as early as possible. Do not delay, financial protection while being sued is only one of the many reasons why independent contractors need liability insurance. Not having an adequate insurance policy is a BAD choice because it could come back to haunt you at some point in the future.
Other types of installation businesses we provide insurance for are:
Frequently asked questions before buying installation insurance:

.