Glass Installation Company General Liability Insurance
Glass installation contractors liability insurance also known as general liability insurance for glass installers is a type of contractors insurance that protects businesses in the event they get sued by the parties that hired them. If a installation company goes inside a residential property or on a commercial project and does any glass installation work, then they can potentially be sued if they cause any damages. We provide insurance for glass installer from $530/Year for $2,000,000 in coverage. Our policies include coverage for tools/equipment and have the option to add company vehicles to save more money.
Call @ 1-888-480-7677 for a quick Insurance Quote
Understanding General Liability Insurance For Glass Installation Firms
Do you happen to install glass in the a city like Hamilton or Mississauga in province of Ontario? If so, there is a good chance that you've had no trouble finding work in the area. And, you probably make a pretty good living. Have you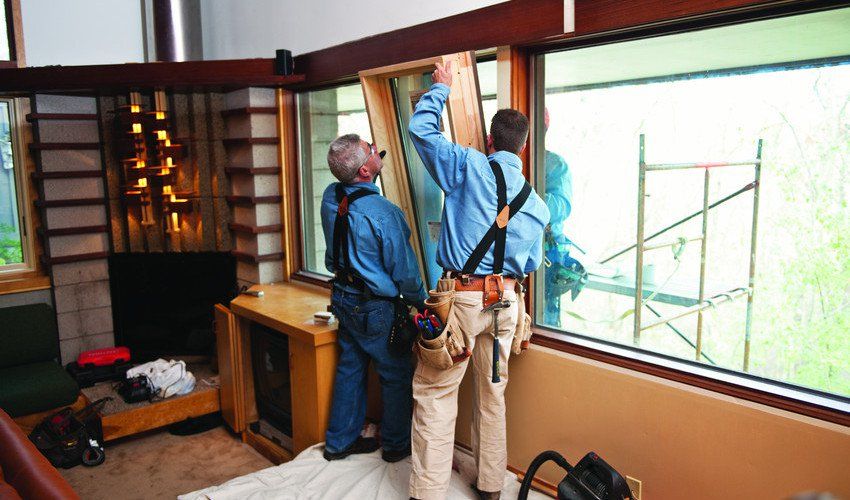 done everything humanly possible to protect your business? Are you prepared for any and all potential problems that could arise in the near future? If you do not have a sufficient amount of general liability insurance for glass installers, you should stop what you're doing and get covered now! You're putting yourself in a risky situation and you shouldn't any longer.
Below, you'll learn more about glass installation contractors insurance coverage.
What Glass Installation Contractors Insurance Does
First and foremost, you should take the time to get a better understanding of general liability insurance policy for glass installers. As a glazier, you already understand that glass is very dangerous. If it is not installed correctly, it could lead to major problems to the property and it could potentially even lead to injuries. Contractors insurance may not be able to cover each and every problem you encounter, but it will cover many. This type of insurance protects the company from problems that lead to personal injury, bodily harm and property damage.
Truly, general liability insurance for glass installers could make the difference between your company shutting its doors and your company remaining operational for many years to come. Do not skimp on contractors insurance quotes, because it can prove to be massively vital on down the road.
Apply for a Glass Installers General Liability Insurance Quote Now!
Why Glass Installers Need Contractors Insurance
Glass installers or glaziers are hard-working people, but they may often overlook their company's risks. This can be a big problem sooner or later. Even if your clients absolutely love your work, you must remember that things can change at pretty much any point. You might make a tiny mistake that transforms into a much bigger problem. You just never know what is going to happen from one day to the next. With that in mind, you should always protect yourself and your employees.
General liability insurance should not be considered a luxury. Instead, it is a priority for all glaziers in the Ontario area. If you sincerely care about your business, your workers and your family, you need to get this type of insurance immediately! Do not work without it.
Is Glass Installation Contractors Liability Insurance Affordable?
Many small contractors are concerned about adding more debt to their budget. They may question whether they can truly afford general liability insurance for glass installing business and if it is worth the additional cost. This is only normal, since most new contractors are working on a limited financial budget. Unfortunately, some glass installation contractors will fail to obtain coverage, only to be forced into bankruptcy at a later date due to a claim or lawsuit.
Any professional broker will recommend glass installation company general liability insurance, because it prevents financial loss related to lawsuits and claims brought by disgruntled customers. Along with having general liability coverage for the company, a good broker will ensure that the company's insurance policy is broad enough to provide insurance protection for all subcontractors hired. While some claims can be settled out of court, with the monetary payout only having a minor impact on the company. Other claims will not be that easy to tackle, depending on the plaintiff it may just end up turning into a full blown civil lawsuit.
In this case, the contractor will be forced to hire a litigation team, which can be rather expensive. In fact, some contractors may not have the cash on hand to cover this major expense. You will either have to borrow the money or sell off your assets to cover the expense and this is not to even mention the judgments found in favor of the plaintiff.
If you would have been covered under a quality glass installation general insurance police, you could have avoided all these expenses. The policy would have covered your litigation fees and the monetary judgment. So, when you consider the fact that the coverage could have prevented you from filing bankruptcy and closing your business, you really cannot put a value on liability insurance.
What We Can Do For Glaziers Needing Contractors Insurance
If you're in need of glaziers contractors insurance, you should not hesitate to get in touch with us right away. Our company is always here to help the business owners of Ontario, Canada. We'll do everything humanly possible to ensure that your company gets the coverage needed to remain operational for the long run. We have deep relationships with the local insurance companies, so there is a good chance that we'll be able to help you acquire a lower premium.
Plus, we fully understand the risks that Ontario glass installers face. We'll work with you closely to ensure that you get the coverage needed to keep your GTA company protected!
Frequently asked questions before buying insurance for glass installation contractors:

.
Other types of installation businesses we provide insurance for are: