How Much does Contractors Insurance Cost?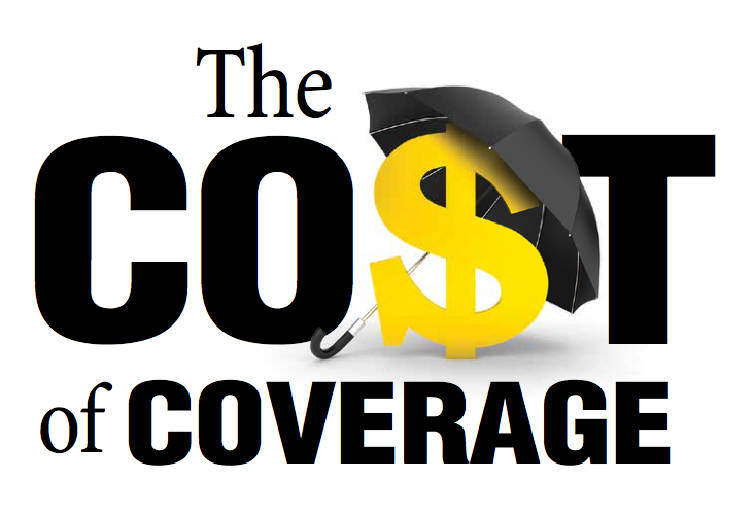 Canadian contractors are required to carry general liability insurance, which protects against financial loss due to an accident or damages caused to clients or third parties. Contractors working in the carpentry, plumbing, cleaning, electrical, landscaping, snowplow, remediation, and painting industry must be covered. One of the main concerns for contractors, when it comes to obtaining general liability insurance is the cost. Our contractors insurance cost starts at $425/Year and includes $2,000,000 in coverage. $620/Year for $3,000,000 coverage and over $800/Year for $5,000,000 in coverage.

However, it is best to think in terms of protection than the actual cost. Below, you will discover the factors that drive contractor insurance.
Company History
One of the first things that insurers look at when a contractor applies for liability insurance is their company history. This entails how many lawsuits and complaints the company has received since it has been in business. Most insurers do not give much thought the one lawsuit, but focus more on numerous lawsuits, which will draw a red flag. Companies with a history of frequent lawsuits will face higher premiums than a company with zero or a single lawsuit.
Insurers are out to protect themselves from financial loss, while also protecting their clients from the same risks. The purpose of commercial general liability insurance is to help cover costs linked to lawsuits stemming from accidents and mistakes. So, if you have a history of complaints and lawsuits, the likelihood of you facing one in the future is extremely high.
Company Location
Contractors who operate companies in high crime areas are considered high-risk for insurance companies. For this reason, these contractors should expect to pay higher premiums for construction insurance. If you have question about the area you reside in, you should contact your local insurance company.
Contractors who operate companies in low crime areas will pay the minimum for a contractors insurance policy. It is not like you can just up and move your company, just to keep your premium low. So, you will need to accept the fact that you are going to pay for living in a high-risk province.
High-Risk Industry
As mentioned above, contractors insurance coverage is designed specifically for contractors who work in a variety of industries. While this is all good, insurers consider some of these industries such as structural steel work riskier than others. For insurance, the construction industry poses more risks than the landscaping industry. With this said, contractors working in high-risk industries will be required to pay higher premiums than those who do not.
Liability Limits
Another factor that drives up the cost of construction insurance is liability limit. Since general liability insurance for contractors is designed to cover a specific amount of liability, which is typically anywhere from $1 million to $3 million. However, some insurers will allow their clients to extend their coverage even higher by adding endorsements for contractor equipment insurance to the standard policy.
Contractors who believe they need more coverage must know in advance that they will be expected to pay a higher premium. Call your local insurer to request an insurance quote for contractors with extended coverage. This will give you an idea of how much your premium will be, so you can decide whether the extra coverage is affordable or not.
Size Of Your Company
The size of company can have a huge impact on the premium of contractors general liability insurance coverage. Large companies will always be charged a higher premium than companies with a smaller number of employees. Insurance companies consider larger companies risker, because the larger number of employees means more responsibility and larger development contracts.
Customized Policy
The best way to ensure you have the proper amount of protections in place is to customize your policy. This will also allow you to choose coverage that is affordable. Request a free quote, before you complete a contractors insurance Ontario application form. However, do not stop with one quote, instead request multiple quotes from a variety of insurers. Once you have the quotes in hand, you should compare them to see which insurer is offering you the best deal.
Other frequently asked questions before buying insurance:

.
Areas where we commonly provide insurance:

.