Pool & Hot Tub/Spa Installation Contractors Liability Insurance Quotes
Everything You Need To Know About Spa Installation Contractors Insurance
Spas are a high-ticket item that is in high demand in cities like Hamilton and Toronto in Ontario. In fact, many homeowners are investing in these products to soothe their every ailment. They are also not turned off by the season,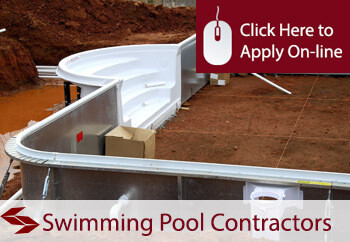 since spas can be utilized year around. With this said. Spa installation contractors will often choose to work around the clock to ensure each project is completed precisely and on time. This decision will put everyone involved at risk of mishaps, which can lead to an expensive claim or lawsuit. Disgruntled customers are difficult to deal with, so if the issue reaches this point, you will most likely be facing a lawsuit. This is where spa installation contractors insurance will come into play.
Spa Installation Contractors Insurance Covers Third-Party Property Damage
A single spa can weigh anywhere from 400 to 1,000 pounds. Transporting such a heavy item will require lots of manpower and possibly equipment. Even if you are transporting the spa by truck, it will still need to be taken to its final destination, inside or outside of a residential establishment. The risks of transporting such a large item can be extremely risky for employees and third parties. If an employee loses grip of the spa, it will crash to the ground if the other workers cannot manage the additional weight. The fall could possibly damage the spa, along with any home furnishings or individual in its path.
General liability insurance will cover the damages caused by the accident, so you can focus on rectifying the issue with the customer, without paying anything or very little out of pocket.
The Risks Pool & Hot Tub Installation Contractors Insurance Will Cover
There is no doubt that Ontario residents want to reap the benefits of having a hot tub or spa. It is your duty to get the equipment installed correctly and as quickly as possible. While you'll probably work diligently to ensure that everything is absolutely perfect, there will always be a possibility that something will go wrong. In fact, the problem might not even be your fault, but you might still be held liable. Just think about it for a minute. There is a chance that there was something wrong with the hot tub equipment from the very beginning.
Also, you cannot always supervise your workers. They might do something wrong and it could lead to a house fire or a personal injury in the future. As a pool and hot tub installation contractor, your risks are enormous and you never know what is going to go awry. This is why you should not work another day without getting contractors general liability insurance.
When Is The Best Time To Acquire Pool Installation General Liability Insurance?
Many business owners believe that they'll be able to acquire insurance after a lawsuit has been filed. This is not always the case and delaying could result in significant problems in the future. Many business owners put off getting insurance, because they believe that the costs are not worth it. The truth of the matter is that putting it off is only going to hurt you and your company in the future. It is absolutely pertinent to protect your company from beginning to end. This is why you should always get general liability insurance as early as possible.
If you speak with any insurance broker, they'll tell about what a contractors insurance policy covers but will always insist on getting insurance as early as possible as working uninsured is very risky. You face a number of risks each time you work with a client. Shield yourself from those risks by getting general liability insurance, before serving the client!

We Can Help You Acquire Pool & Hot Tub Contractors Insurance
There is no doubt that you're going to want to get covered as soon as possible. Nevertheless, there is a possibility that you'll run into problems along the way. Getting covered isn't always easy. With that being said, you need to figure out numerous things before moving forward. You need to know how much you can pay and how much coverage you need. Our brokerage team is here to help you every step of the way by advising you coverage options throughout the whole process of buying contractors liability insurance. We know a great deal about the pool installation industry and we fully understand that risks that you face each and every day.
We can help you figure out how much you need and we'll work diligently on your behalf to help you get lower prices. Our team will always look out for your best interests and we'll always work on your behalf to get you the best deal possible.
Frequently asked questions before buying insurance for contractors installing pools, top tubs, and spas:

.
Other types of installation businesses we provide insurance for are:
| | | | | |
| --- | --- | --- | --- | --- |
| | | | | |
| | | | | Pool, Hot Tub, Spa Installation |