Floor & Ceiling Installation Contractor Liability Insurance
Flooring and ceiling installers insurance is a type of insurance coverage that provides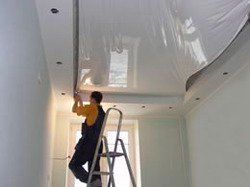 financial protection to contractor businesses when they get involved in a lawsuit as a result of losses and damages they cause while working. In today's world, nobody needs a reason to sue and clients look for that lawsuit payout when they incur any damages. It's always best to have the right construction insurance in place prior to stepping on any type of property for work. We can help you find a product that suits your business and get insured quickly.
We provide contractor liability insurance also known as commercial general liability insurance for sub and general contractors doing flooring and ceiling work in residential and commercial properties. We have exclusive program rates for new and old construction companies doing this type of work.
We recommend getting a MINIMUM of $2,000,000 in insurance. Do not buy 1 million as the rates between 1 and 2 is very small. Like under $100 in most cases. To know ball parks for your company, you will below!
A Guide For Floor & Ceiling Installation Contractors Insurance
Each and every home needs a good floor and ceiling. Without these items, a home is not a home. In the country of Canada, the housing market is currently booming. Canadians throughout the cities like Brampton, Mississauga, Hamilton, Ottawa, and Toronto are building and buying homes like crazy. This is definitely a good thing for floor & ceiling installation firms. Just remember that even the nicest clients could create problems for your business at some point in the future. There is a possibility that the material was faulty or the installation was not performed right. If that happens, you might be slapped with a lawsuit.
Getting contractors construction insurance for floor and ceiling installers is pertinent. Below, you'll learn about the enormous importance of general liability insurance for these construction professionals.
Floor And Ceiling Installation Contractors Insurance Costs
Floor and ceiling installation is a complex and difficult process that requires a lot of backbreaking work, tools insurance coverage, manpower, and time. Each step of the process must be completed to a tee to prevent future issues. Just the slightest mistake can turn into a catastrophe for everyone involved. Proper installation is banking on so many different factors, making this profession very high risk, which is exactly what a contractor insurance brokerage will look at, when processing your liability insurance application.
These risks will drive up the premiums, so you should expect to pay more than an owner of a call center. While there are not way to ensure the insurance brokerage that an accident will not occur, you can make sure your employees are properly trained and following the highest safety standards. Of course, this will not bring down the cost of the liability insurance, but it will prevent the premiums from increasing in the future.
For ballpark figures – You are looking to pay $535/Year for the basic $2 Million Insurance coverage. 
Apply for Flooring & Ceiling installation General Liability Insurance Quote Now!
Saying that, floor and ceiling installation general contractors insurance costs will vary from one company to another, as there are so many factors that impact the premiums. If you have a history of frequent product or damage claims, you should expect to pay more than a contractor who has never had a claim filed against their company. Also, the size of your business and the number of people you employ will also affect the price.
Understanding Your Contractors for flooring and ceiling Insurance Policy Limits
As a floor & ceiling installation contractor, it is absolutely pertinent to ensure that your company is covered as good as possible. There is always a chance that you've gotten ceiling and flooring liability insurance, but not enough. This could put you in an enormously risky situation in the future. This is where the limits will enter the picture. Each and every flooring & Ceiling company general liability insurance policy will come with a limitation. You may have coverage on your policy for working on floor coverings but may be limited for the amount of money that you can claim during a year or you might be limited for each case.
Finding out what you need can be a little more difficult than you might believe. You need assistance from someone that knows your industry. Get in touch with an experience broker to ensure you're able to get the limits that best serves your company.
Ways To Get Floor Installation Contractors Insurance
The good news is that getting insurance couldn't be easier. There are numerous ways to get the insurance coverage that you need. For starters, you can get in touch with a broker. An insurance broker will be happy to guide you through the entire signup process. By visiting the websites for the Canadian contractors insurance companies, like contractors-insurance.ca there is a good chance that you'll be able to sign up online. Fill out the quote form and compare the companies with the best price. Then, complete the rest of the signup process online.
You may also be able to get signed up through snail mail and over the phone. Getting general liability insurance for ceiling installation contractors is very easy.

What A Broker Can Do For You When Getting Contractors Insurance
A broker can prove to be very helpful by explaining to you how to get a contractors CGL insurance policy when trying to get construction liability insurance for flooring businesses. This individual will be able to help you find the insurance that you need, while also taking steps to keep your costs to a minimum. A broker will have a relationship with the Canadian insurance company and they may be able to leverage that relationship to help you acquire better prices and policy coverages for tools and vehicles that are owned by the business. They'll also better understand your industry and help to guarantee that your limits are appropriate.
Ceiling Installation Liability Insurance Availability
Some Ontario insurance brokerage offers floor installation contractors insurance, but we do. We are conveniently located in the province and have a very user-friendly website, so our services is very accessible to all contractors.
Frequently asked questions before buying insurance for floor & ceiling installation contractors

.
Other types of installation businesses we provide insurance for are:
| | | | | |
| --- | --- | --- | --- | --- |
| | | | | |
| | | Floor & Ceiling Installation | | |