Cambridge, Ontario Contractors Insurance
We provide Cambridge Contractors Insurance at the cheapest prices across Ontario, Canada.
Having insurance as a contractor is an absolute must if you have any on going jobs or are looking to start any residential or commercial work in the Cambridge, Ontario region.
It does not matter if you are a seasonal or full time contractor – If you provide a service to the public, you must be protected under a Cambridge ontario general liability insurance policy from licensed brokers or insurers.
It is highly recommended to be insured under a comprehensive policy for a limit of no less than $2 million/per claim.
Do not be afraid to explore $3 million or $5 million dollars worth of coverage as the price can literally be a few hundred dollars in difference.
Majority of general contractors, project owners, or clients that you will work with will either prefer or request you have at least $2,000,000 worth of coverage showing on your certificate of insurance.
OUR CAMBRIDGE CONTRACTORS INSURANCE ONTARIO POLICY HIGHLIGHTS
⚡INSTANTLY purchase the coverage you need online.
⚡INSTANTLY get a CERTIFICATE OF INSURANCE and your INSURANCE POLICY DECLARATIONS.
YOU pick the coverages you want. ($1 million, $2 million, or higher).
One policy for multiple coverages. (more below)
Coverage offered for SUB CONTRACTORS you hire.
Coverages for sole proprietorships (one man shop), partnerships, and corporations.
CAMBRIDGE CONTRACTORS INSURANCE COVERAGES WE OFFER:
(You decided the coverage you want and the amount.)
🧾 Commercial General Liability Insurance
🧰 Contents
🔨 Tools
⚙️ Equipment
🚧 Installation Floater
🚨 Crime
🖥️ Cyber
🤵 Legal Expense
& More!
Frequently asked questions before buying Cambridge contractors insurance:

.
@ 1-888-480-7677 for a quick Quote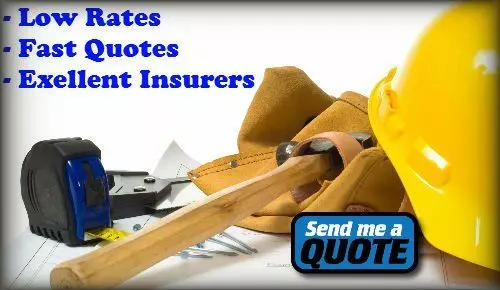 Surrounding areas where we provide contractors insurance:
View a full list of Ontario cities where we provide insurance by click here.