Digital Sign Installation Company Liability Insurance
Why Digital Sign Installation Insurance Is Essential For The Independent Contractor
As a sign installation contractor in the Canada area, you probably take your business, your employees and customers very seriously. However, you already know that contractors face physical hazards and liability risks on a daily basis especially if you are conducting business in a populated city as a Mississauga or Brampton contractor. It really does not matter how cautious, prepared or careful you are, there is always a chance that something unexpected and unforeseen can come up at the drop of a hat. This is just one of the many reasons why contractors liability insurance is essential for any sign installation company.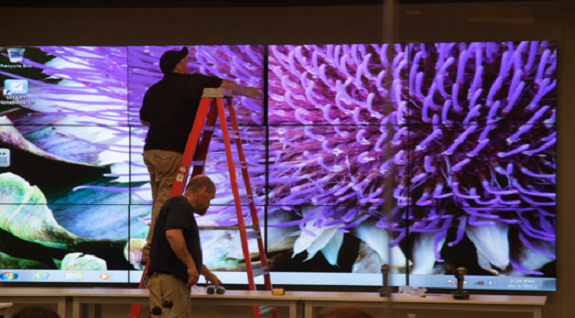 Might Be Required In Some Regions
If you are just starting your business you might not be aware of the fact that this type of insurance is required in some Canadian provinces like Ontario. So, before you can even open your doors for business you have to acquire and obtain digital sign installer contractors liability insurance.
Cost of contractors liability insurance starts at $510/Year for $2 Million Insurance. We can arrange your vehicles and tools to be covered under the same policy if need be!
Miscommunication Of Work
While you may know the ins and outs of the sign business, it does not mean that there will note be complications and miscommunications with customers. In fact, this happens all too often and many contractors end up with major lawsuits on their hands. For instance, if you install a sign for a customer and put it in the wrong place, or install the wrong type of sign, it is possible that some customers will try to sue you for these mistakes. Even if the customer agreed to the location and type of sign that you installed, he or she can still dispute the installation at anytime and try to hold you responsible.
With the backing of digital sign installer contractors liability insurance your court costs, lawyer fees, and processing fees will be covered in these types of situations. For some small businesses a lawsuit like this could lead to bankruptcy or even worse.
Covering Other Contractors
As a sign installer there might be times when you have to contract work out to subcontractors and other companies. For instance, if a customer wants a pole installed to hang a sign, or you have to get an electrician to run a wire, you might need to bring in a subcontractor to complete the work. What happens if that subcontractor makes a mess of things and does not have general liability insurance? Well, you are only going to be covered in the case if the sub contractor is covered under the general contractors contractors insurance policy. If they are not covered by contractors CGL policy and damages occur, then the contractor hiring the sub would be liable to pay out the claim.
However, you should know that your liability insurance for sign installers policy would cover any mistakes or indiscretions that are made by other independent contractors or subcontractors you hired.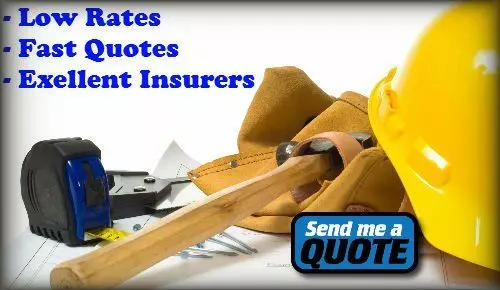 Expanding Your Customer Base
Even if you are located in a region, where installation contractors liability insurance is not a requirement, it is still an essential asset for any business. In fact, there are a lot of consumers and companies that will not do business with contractors who do not have this type of coverage. With that being said, it is always an excellent selling point. When you are convincing a customer why they should take advantage of your services, you can always mention that you and your employees are covered by your digital sign installation company insurance policy. This will show that you not only care about your employees, your work, and your company, but it will show that you care about keeping your customer safe and covered in the event of an accident.
Unforeseen Incidents
As a sign installer, you probably oftentimes have to remove or even repair old signs. Unfortunately, these jobs can pose risks and there can be a lot of unforeseen incidents that can be accounted for beforehand. For instance, may be the sign you are removing has faulty wiring, or maybe the brackets holding it in place are almost completely corroded. As soon as you touch the sign something major could go wrong that will result in property damage or bodily injury the customer. What if the faulty wiring starts a fire or the sign fall on a customer or his property?
You would be looking at some serious liability damages or maybe a major lawsuit. Fortunately, being covered under a policy like Toronto general liability insurance for sign installers, you, your employees, and your company will be covered in this type of situation.
Conclusion
As you can see, digital sign installer general liability insurance can come in handy in a variety of different situations such as working as an independent contractor taking on commercial jobs or when applying to become an approved contractor for an insurance company for work. Even if it in not required by law in your region, it can come in handy as an excellent selling point, or it can just reassure those extra picky customers.

Frequently asked questions before buying insurance for digital sign installation contractors:

.
Other types of installation businesses we provide insurance for are:
| | | | | |
| --- | --- | --- | --- | --- |
| | | Digital Sign Installation | | |
| | | | | |