Contractors Liability Insurance for Painters
Painter's insurance also known as general liability insurance for painters is a coverage that protects painting companies from lawsuit claims. When damages occur in residential or commercial properties as a result of a painting company's work, the owners always try to recover from their losses by suing the contractors. Our job is to protect you and provide the right insurance policy that protects your business, tools, and vehicles. Our rates start at $485/Year for $2 Million Coverage. We can quote for higher limits of $5 million and $10 million in insurance if you require.
@ 1-888-480-7677 for a quick Quote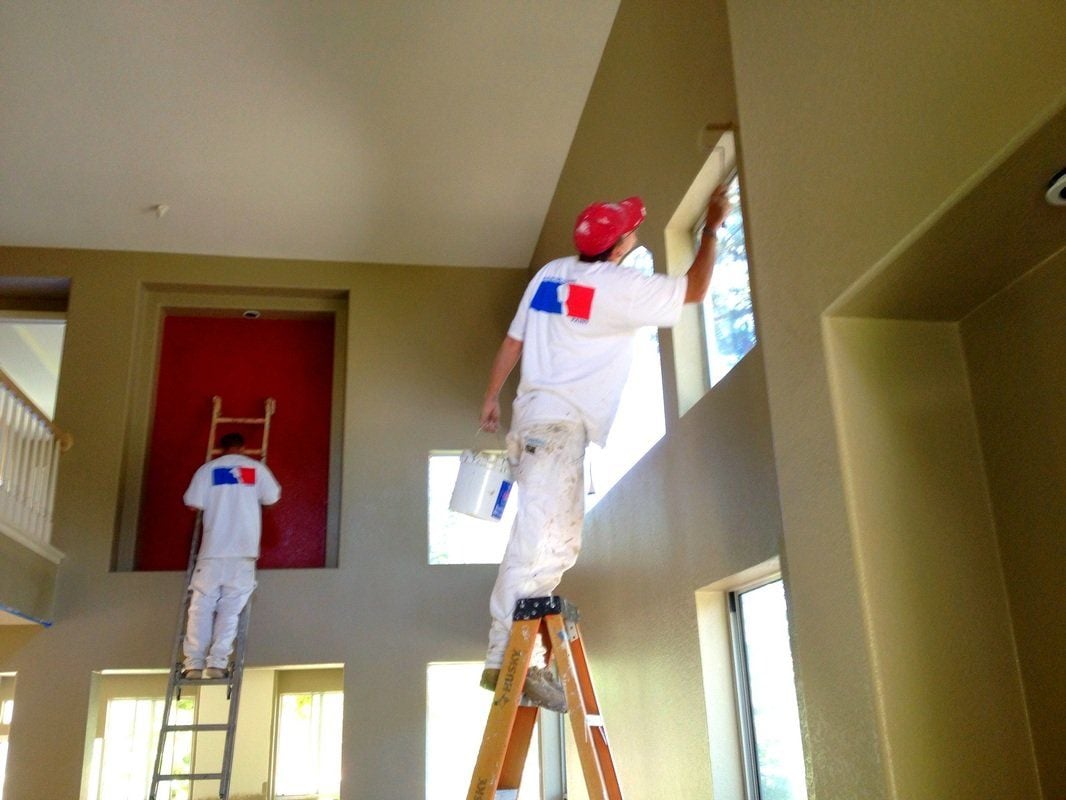 Understanding General Liability Insurance For Painting Contractors
Painters and spray painters are undoubtedly in high demand in the province of Ontario. In fact, Canada as a whole is a pretty good place of business for modern painters. Once you've settled into the Ontario area, you'll find that it is very easy to obtain work. On top of that, the residents of Ontario are often the nicest people in the world. Unfortunately, you must remember that even the nicest people in the world can be angry and mean on a bad day. If you've managed to tick off one of your customers, there is a good chance that a lawsuit is looming. Depending on the severity of the lawsuit and its outcome, it could force your company into bankruptcy.
Within this guide, you will learn more about painting contractors insurance and the ways it can protect your business, employees, and subcontractors hired.
Who Does Painting General Liability Insurance Protect?
The mass majority of people believe that general liability insurance is all about protecting the business. This is undeniably true. This type of insurance coverage is designed to protect the businesses in cities similar to Toronto & Hamilton significantly. For instance, it will protect your business in the event of bodily harm, property damage and personal injury. Of course, it is also important to look at the bigger picture. When you do, you will quickly find out that painting contractors liability insurance can protect far more people than you may have initially believed.
It will also protect the workers and the business owner's family. Just imagine if your company went into bankruptcy, due to a lawsuit. Your family would be hurt badly. They would probably have no source of income. Your workers would find themselves in a similar situation. As a business owner of any kind, it is your duty to protect your workers and your loved ones. This is why you need to acquire liability insurance for painters today!
Apply for a Painter General Liability Insurance Quote Now!

Painting Contractors Liability Insurance Covers Contract Disputes
Most professional painters enter into contracts with individuals, businesses, government entities and homeowners all across cities like Mississauga, Ontario without having any Mississauga contractors business insurance. These contracts ensure all parties that the project will be completed precisely and in a timely manner. However, there are many factors that can alter the contractor's ability to get the project completed. For instance, a natural disaster could prevent the contractor from working on the project, which will potentially lead to the contract not being completed on time.
While some clients may be willing to push the deadline back, others will not. Contract disputes can end very badly for everyone involved, but the contractor will take the hardest hit. If you chose to run your business without painting company general liability insurance, you will surely feel the impact of this claim. In fact, if you do not have the extra cash on hand to cover the expense, you may very well be facing a lawsuit in the near future.
Ontario painting contractors may not always be required by law to obtain painters liability insurance coverage, but is always in their best interest to do so. If you had been covered at the time the disgruntled client filed a claim against your company, you would have been spared this grief. Now, you will be forced to sell your assets or take out a loan to cover the expense. General liability insurance is the best source of protection for any painting contractor.
Spray Painting Contractors Insurance Isn't Always Expensive
There is often a misconception that spray painting contractors insurance is very expensive. This isn't always the case. In fact, the painter general liability insurance is often far cheaper for some companies than others. If you work in a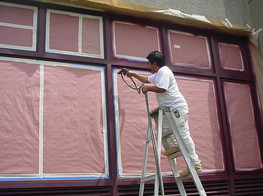 low-risk industry, there is a good chance that you'll pay far less than someone in a high-risk industry. As a spray painter, you can expect to pay less than a financial adviser. However, you should realize that there are other factors that will play a role in determining your overall price. The insurance company will also consider your company's size, history, contracts, and your personal credit score.
With that being said, the prices can easily change significantly from one company to the next. The good news is that you are not alone. A broker will be more than willing to help you negotiate for a lower price. Be sure to team up with us to get the lowest price possible! Our brokerage team will communicate with the insurance company and work on your behalf to get you the coverage needed to protect your business to the fullest.
Frequently asked questions before buying insurance for painters:

.