Liability Insurance Quotes for Solar Energy Contractors
What Do You Really Need To Know About Solar Energy Contractors Insurance
If you are a solar energy contractor operating in a city such as Brampton or Mississauga in the Ontario province, you have probably noticed a huge influx in business as of recent. It just seems like more and more Canadian residents are coming to understand the importance and efficiency of solar power. While this might be a good thing, you might not understand all the risks that it is opening you up for. Anytime you step onto a customer's property there is always a chance on an unexpected risk. Regardless, of how well trained your employees are or how cautious they are, there is always a chance of something unexpected happening.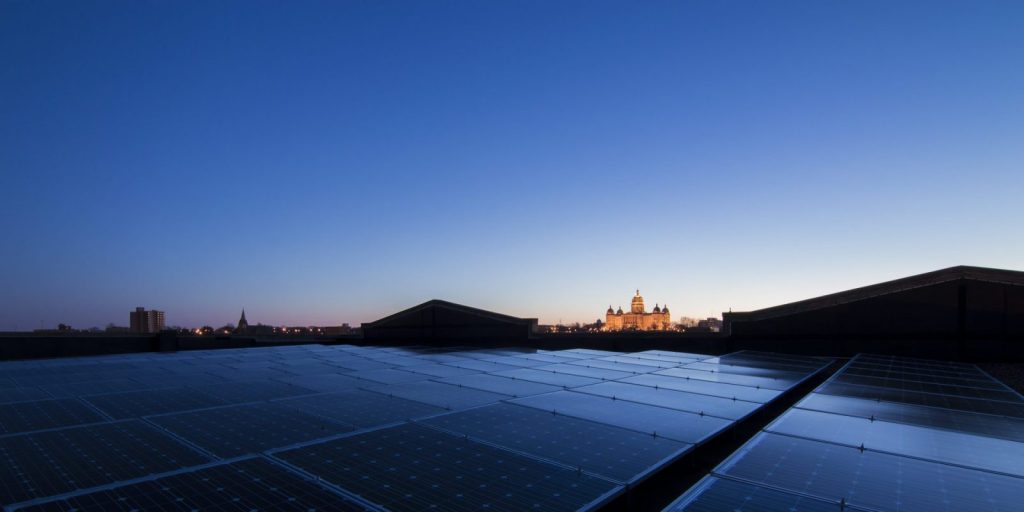 Exploring The Risks For A Solar Energy Contractor
As a solar energy contractor you probably already know that there are a variety of risks that are associated with your chosen field. However, if you are looking to become a solar energy contractor, you really might not understand all the risks that are associated with this chosen field. For instance, if you have to bring in a subcontractor to run an electrical wire to a solar panel, and he messes something up or injuries a customer, you are going to be held responsible if that subcontractor doesn't have insurance of his own.
Along with this, you are going to be responsible for your employees and equipment, as well. If your employee drops something on a customer or his property that results in property damages or medical costs, you are also going to be held liable. Are you prepared and backed with the resources to cover these damages, as they are likely to add up to hundreds of thousands of dollars. And, this is not to even mention if the customer decides to file a lawsuit, as many do. Whatever that situation is, if you find yourself in a situation like the ones mentioned above contractors insurance can protect you, your business, and your employees.
How You Can Go About Applying For Solar Energy Contractors Insurance
Now, that you know about all the risks that contractors insurance can protect your from, you are probably wondering how you go about applying for it. Well, you will be happy to learn that applying for contractors insurance is fairly straightforward and there are a variety of different ways that you can go about doing so. Thanks to the Internet you can scour the web, look for tons of local providers, get quotes, and fill out applications all within just a matter of 30 to 45 minutes.
However, you can also go the old traditional route of looking through the phonebook and speaking with providers over the phone, or visiting their offices in person. Whatever the situation is, the whole process will faster and much smoother if you have all your business information on hand.
Just keep our Ontario brokerage in mind, when you start shopping for general liability insurance. We are only a phone call away and very willing to sit down with you to assist in picking out the coverage your business needs.
Earn More Winning Contracts With General Liability Insurance
It is a fact that government entities will not even consider hiring a solar energy contractor who is not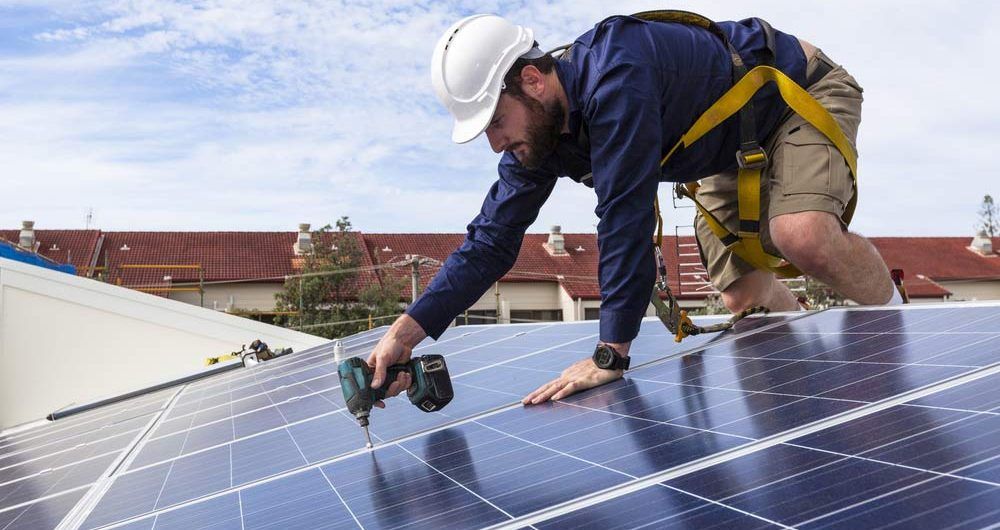 fully licensed, ,bonded, insured, and without subcontractor insurance coverage on their policy. If you bid on a government project, you might as well go ahead and count your uninsured company out. Now, if you are ready to get serious about winning government contracts, obtain general liability insurance.
When you bid for a project, you will be required to provide a proof of insurance with the submission. If this extremely important document is missing, the government will toss your bid aside. The Ontario government considers liability insurance as a protection for consumers, because it will protect them from financial loss, in the event of an accident or mishap that is the contractor's fault.
Solar Energy Contractors Insurance Provides Peace Of Mind
Busy contractors do not have time to spare for worrying about "what ifs." In fact, they need to stay focused on their business, employees and operations at all times. If you are concerned about the welfare of your company, you will not hesitate to acquire general liability insurance. Spending your precious time fretting over risk exposures will not pay off in the long run. In fact, it could do just the opposite, send you straight to bankruptcy court.
If you ask any insured solar energy contractor, they will immediately tell you that contractors liability insurance plus addition equipment and tools insurance is the best form of protection you can invest in. Without it you will be like a deer in headlights, when a disgruntled customer files a claim or lawsuit against your company.
Just knowing that your company, employees, customers and family is protected from financial loss, in the event of an accident or lawsuit, will give you peace of mind. General liability insurance will cover structural damage, third-party injuries, contract disputes, litigation expenses, court costs and settlements. You cannot put a value on this level of protection.

Frequently asked questions before buying insurance for solar energy contractors:

.