Elevator Installation Contractors Insurance
Elevator Installation contractors liability insurance also known as insurance for elevator installers is a type of insurance that financially protects companies when they get sued because of damages they caused. It is recommended to have at least $2,000,000 in coverage to start off. We have rates starting at $720/year for that coverage amount across Ontario, Canada.

Contractors Insurance Plays A Major Role In Protecting Elevator Installation Contractors
If you are in the elevator installation field in a city like Ottawa, you probably already know that business is booming and Insurance for Ottawa contractors is required if you are going to be conducting any sort of business. Of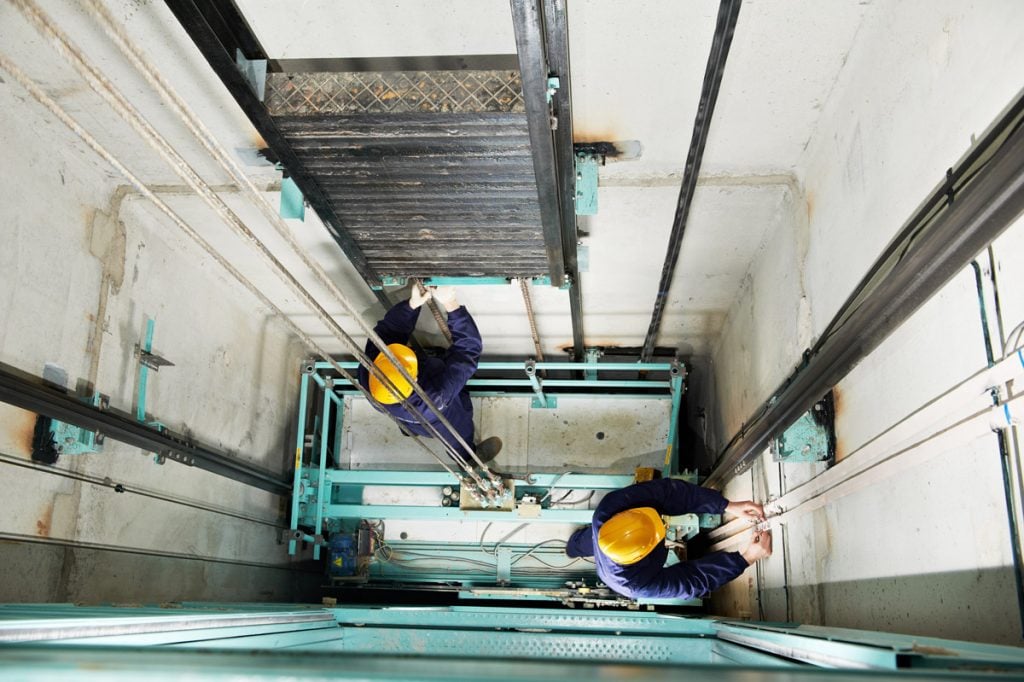 course, this is a good thing, but it means that you and your employees are facing more risks as you bounce from job to job. As an elevator contractor you are probably already well aware of the fact that you need some type of insurance coverage. However, you truly might not know what type you need, how much coverage you need. You also might not even understand contractors insurance at all. Below, you will learn all about elevator installation insurance, and why it is imperative to ensure that you and your employees are covered at all times.
Why Elevator Installation Contracts Insurance Is Essential
To start off, you cannot always watch or monitor your employees every second of the day. Sure, you can enforce the best safety practices and require your employees to attend weekly safety meetings, but there are always going to be unexpected things that arise. The same thing applies when you are out in the field working.
What happens if a newly installed elevator, full of passengers, short circuits and falls 15 feet to the ground below? What if one of your employees does not properly secure the elevator and it collapses, when it reaches its maximum weight limit? What if when you are removing an old elevator it falls and lands on someone? These are all risks that you and your employees face on a daily basis.
With general liability insurance, you will be protected from financial loss, in the event one of these risks becomes an actuality. Remember, you can never have too much coverage, especially when working in the elevator installation industry. However, without general liability insurance, you will be at risk of financial loss or total collapse. To learn about why having contractors general liability is important, please go to this page.
Understanding What General Liability Insurance Covers
Now that you are completely aware of the risks that you face on a daily basis in the elevator installation industry, you need to understand what general liability insurance covers and how it can prevent you from incurring damages as a result of financial catastrophes. If you or one of your employees causes injury or death to a third-party or customer, general liability insurance can pay for the funeral or medical costs that are associated with the incident. In addition to this, it can cover the legal costs if the third-party wants to take legal action against you or your company.
If you are familiar with the court of law, you probably already know that these cases can be quite expensive, as most cases of this magnitude just tend to drag out while the lawyer fees pile up. These circumstances could cause a smaller uninsured contractor to go bankruptcy.
Customizable Options Also Available For Insurance for Elevator Contractors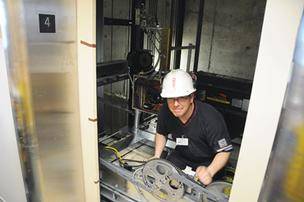 While bodily and property damage are just two of the most basic options available, when it comes to contractors insurance, you need to be aware of the fact that there are other coverage available. In fact, if you speak with the right insurance broker, you can get your policy tailor made to combat the risks that your company faces on a daily basis. Just keep this in mind when choosing a provider and the type of coverage that you need.
Elevator Installation Contractor Liability Insurance Cost Variances
Installing elevators is not only a very difficult job, but is classified as a high-risk industry. If you are familiar with how elevators work, you probably know that they malfunction at the drop of a hat. Just the slightest error can lead to a total malfunctioning elevator that could result in an injury to the passengers. If this occurs on an elevator that you installed, the damages will fall back into your lap.
Injuries related to elevators are typically rare, but malfunctions are very common. With so many risk factors, it is not questionable why insurers charge elevator contractors a higher premium that other types of contractors. Insurance companies are in the business to make money, while protecting their customers with the best coverage options.
When you consider the fact that you are going to be fully protected from potential financial loss, which could end up forcing you into bankruptcy, the premium will seem insignificant. Without a coverage like Hamilton Contractors Insurance, you will be forced to pay out of pocket for the repair or replacement costs and the victim's medical bills.
Frequently asked questions before buying insurance for elevator installation companies:

.
Other types of installation businesses we provide insurance for are: